qPCR
Improve your quality assurance
by analyzing DNA on-site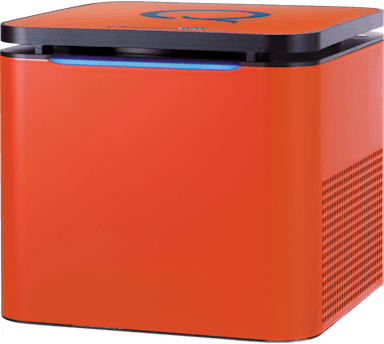 In the emerging and accelerating craft beer market, product quality is essential. To address this, we provide you with a qPCR system that is accurate, reliable, and cost-efficient. We do this by offering a validated open-source solution.
Our solution allows you to source materials directly from suppliers, dropping costs significantly and enabling you to reach standards on a bio-molecular level.
The solution involves beer-specific assays, built on a revolutionary hardware platform by Quantabio, that give you the highest degree of scientific data while being completely transparent and in-house.
Data Collection
How It Works
Our straightforward workflow means that anyone can get started with qPCR.
Collect sample
Simultaneously extract DNA and purify sample
Prepare master mix
Load Q tubes and begin qPCR cycles
Start immediate data analysis with the Q
What It Looks Like
Here's a few examples of beers on our system. Clean and Infected tests were run in duplicate to demonstrate reproducibility.
Select an example below. Hover or tap the data to learn more.
Enable JavaScript to interact with the graph.
Concentration (RFU)
Cycle #
Concentration (cells/mL)
General Yeast


100,000-500,000

Diastatic Yeast


None Detected

Brettanomyces and Wild Yeast


None Detected

General and Hop-Resistant
Lactobacillus and Pediococcus


None Detected
What's Included?
Complete qPCR Kit

Quantabio Q 4 channel, 48 well, magnetic induction MIC qPCR unit and software license
35+ primer sets
MMB buffer and SYBR Green Fast Mix
Sample preparation equipment and Sartorius Tacta Pipettes
Consumables for all sample preparation

On-Site Set-Up & Training

We'll come to you and handle...

all procurement of equipment and your first 300 reactions of consumables and reagents,
installation of software on your PC, and
training and qualification for your team members on our qPCR workflows. From sterile sample taking through to data interpretation, you and your team become experts in qPCR

Complete User Manual

Including validated sample preparation protocols for yeast pitches, cooled wort, fermenting beer, crashed beer in fermenter pre-fining/fuging, fined/fuged beer, carbonated brite beer pre and post packaging, barrel aged beer from barrel, and yeast/bacteria colony from plate

Ongoing Support and Troubleshooting

Full support and troubleshooting (on site, by phone, email, or remote desktop)
New assays, updated protocols, and software updates
Made In Collaboration With